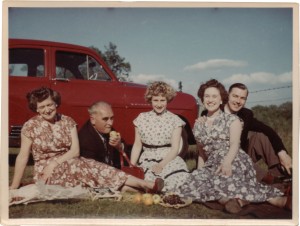 It must have been a lovely day. They just stopped the car and all got out to eat fruit.
I LOVE this photo. There's something about the smiles, and the colours.
But the real question – how easily could you fit six people into a Vauxhall Wyvern..? Or was there another car…?