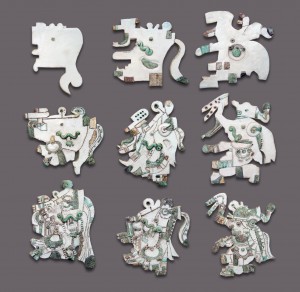 Nine stonewear bas-relief figures of varying abstraction based on a Mesoamerican original. Or alternatively, some pottery shapes I made at school.
Each was about 10-12 inches across, stuck on to a big piece of wood using the strongest glue known to man.
This mighty bit of 'art' may well have had the title and year written on the back, but dammit I think I chucked the whole lot in a skip and only took photos of the front.